In my 22-year career, I've never seen or experienced a global crisis as devastating as the one we're in now. Here at DTP, we do our best to support our clients during these unpredictable and challenging times.
As the senior project manager at DTP, my priority is to minimize the impact of the pandemic on our projects. Despite the unforeseen conditions and disruption of normal routines, my goal is to ensure that we continue to deliver in a timely and high-quality manner. For instance, we saw both DTP and client teams working fully remotely for the first time. Considering all relevant factors, we checked and updated our business continuity plan to ensure that our projects remain on course.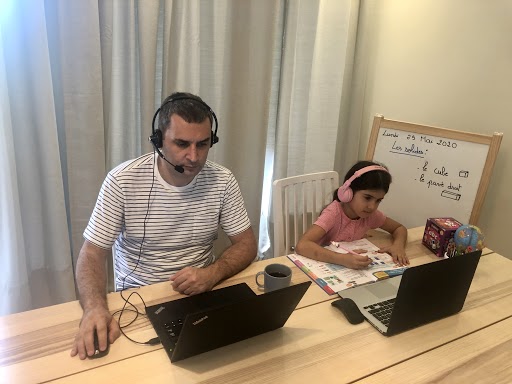 Keeping projects on track during these unprecedented times
First, we made a prioritization of all project deliverables and revisited our staffing plan. We worked on a contingency plan in which the replacement of resources between teams was considered. We also made sure that all of our team members have the right environment to transition seamlessly to remote work.
Then, we revisited the communication matrix for the projects and made the virtual meeting tools as the main communication means to use. We continued to keep our daily meetings and calls as per the original plan. Our effective project management tools help keep track of the project status.
Old practices, unique new challenges
My productivity remains the same because, even before the pandemic, I was already managing virtual project teams located across different locations. Also, a significant part of my time was usually spent out of the office and at the clients' site. I'm already used to working with remote connection to my teams and to clients, so it was not difficult to adapt to this new setup. 
The main challenge was—as many parents can relate to—being at home with my six-year old daughter who's doing distance learning. We use the same area at home to keep her motivated, but we do separate our environments from time to time. However, it's not easy for a six-year old to remain focused.
She'd attend some of my calls every now and then which can be distracting at times. The bright side is that she's already familiarized herself with some project management terminologies that she got used to hearing. The best part is that I get to spend more time with my family, and I feel truly blessed to have this opportunity.
Making the most out of my extra time outside work
Slashing the commute times has given me plenty of extra time. I try to reserve at least one hour daily to complete some e-learning that I've been targeting. I'm trying to improve my project management skills, and I've made a subscription to PMI's Business Continuity e-learning which is a set of nine different courses. I've completed four out of nine so far.
I also jog for 45 minutes everyday inside our community as my daily activity has significantly decreased during this period. Most importantly, this period has given me the chance to do new activities with my family, such as movie nights, board games, and cards; as well as to reconnect with some good friends that I haven't spoken to for a long time.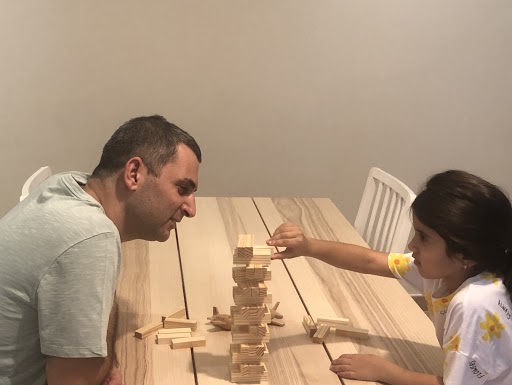 Take charge of things under your control
My advice for anyone struggling during these times is that obsessing about local and international news is detrimental to our mental health. They can upset us and make us feel as though these days will never end. Yes, there are many uncertainties, but worrying about things that we cannot control or change will just absorb our energy. Instead, we should look at the brighter side of things and be thankful for the blessings that we do have.
Let's reflect upon the times we ignored who and what truly mattered, such as our families and friends, because of many things that today seem unnecessary. I think that everyone has seen that we can continue with our lives with less of the old and more of the many, new other things as we enter a new normal.