DTP 5.0 is the next-generation DTP with a revamped business strategy for sustainable growth and enhanced profitability.
DTP 5.0 is the next generation DTP with a revamped business strategy for sustainable growth and enhanced profitability.
Aimed at long-term value creation and continued innovation, we are expanding from our aviation niche into the adjacent transportation and logistics industries. This evolution will enable us to better serve our customers, partners, and employees by sustaining our long-term development.
To be the trusted digital technology partner to the aviation and transportation industries, transforming them to deliver high quality services to their clients
To deliver integrated, value-added, and cost-efficient digital solutions to the aviation and transportation industries and to foster an employee environment that reflect our values
Our aviation clients can continue to rely on our pioneering solutions and superior customer service. We remain committed to innovating our aviation portfolio, and in Q1 2021 alone, we have already achieved great strides in advancing our machine learning and passenger tracking capabilities, to name a few.

We are providing the same level of dedicated service and support you have come to know. We take pride in our ability to build long-term relationships with our clients, and the fact that our very first client has remained with us for more than 17 years is a testament to that.
Our land transport, maritime, and rail clients can count on our expert team with several years of transportation and logistics experience behind them. We go to great lengths in understanding our client's specific requirements and in tailoring our solution around them.

Our global partnerships and regional expertise will enable you to tap on world-class, proven optimization solutions with a localized advantage.
Diversification for Long-Term Resilience
"As early as 2019, we have been planting the seeds for our new vision and mission. We've always focused on organic growth, hence exploring aviation's adjacent industries is a strategic course for the continued growth of our organization.

Our competent team, technological expertise and resources, as well as strategic alliances allow us to take on these new challenges. This revamped business strategy enables us to be resilient to changing market conditions, providing us with the stability to always serve our customers and stakeholders."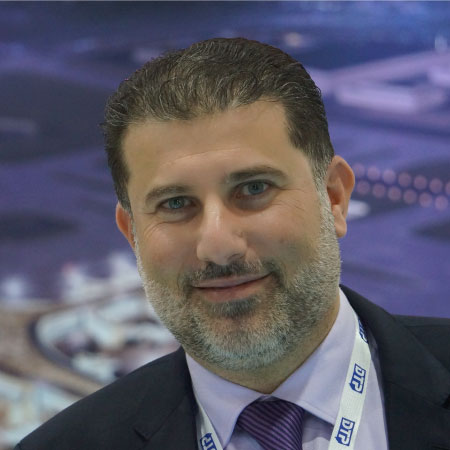 Abdul Razzak Mikati
Managing Director, DTP
Over the coming weeks, we will be updating our digital and social media channels, so stay tuned to keep informed of the latest updates.